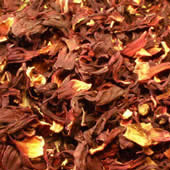 Our aim is to support our various clients in meeting not only there demand for our products, but also getting through the rigors of financing their purchase with our support.
We are well known in the world market for the supplies of spices, seeds, nuts, shells, flowers, gums etc., Such as Natural Sesame seeds, Dried split ginger, Dried hibiscus flower, fine cuts and siftings, hard wood charcoal, raw cashew nuts, cocoa beans, cocoa bean shell (husk), gum arabic, tiger nuts, kola nuts, Bitter Cola (GARCINIA Cola) etc. You will know more about these products in the course of being on our website by visiting our products.
Over time we have availed ourselves with the requirement of various request for various products, hence we do not compromise product quality by making sure that top quality products (well cleaned, preserved, packed and loaded )are shipped out from us with the certified inspection by SGS INSPECTION AGENCY or BUREAU VERITAS before every shipment, where required by the clients. We also make sure that products are delivered as and when due (prompt).
Our dedication to quality export and service, rates us as a leading export trading company in commodities both in Nigeria and Africa.